Sign Up Now
Online Kickboxing Special
1 FREE Trial Lesson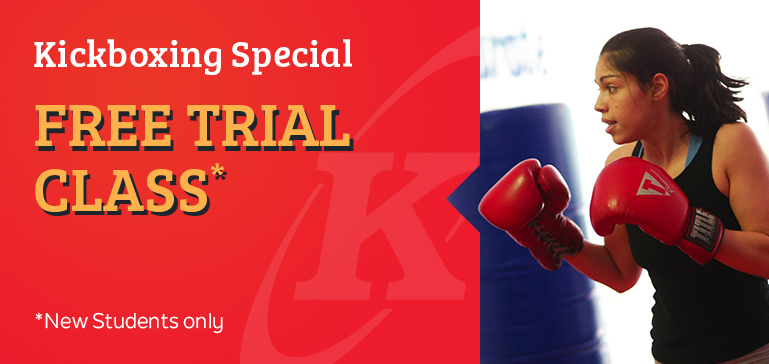 Our trial lesson is a great way for you to find out if our fast paced, calorie burning, adrenaline pumping, action packed Kickboxing class is a good activity for you. Our Kickboxing classes combine high energy music with the kicks, punches, and strikes of Kickboxing for the ultimate conditioning workout.
If it is your first time doing kickboxing, we recommend taking it slow and going at your own pace at first. You'll be up to speed in no time, but starting slow and steady can help you avoid the risk of muscle soreness after that first class.
(Limited to one lesson trial per student. New students only.)
Sign up now for our Kickboxing Special!
Not sure which location to choose? See a map of all our locations to find the one closest to you. Our Kickboxing Special is offered at the locations listed above.